A day of snorkelling in Estartit
Are you planning a weekend where you can be thrilled by nature? But would you really like a relaxing holiday with some maritime activity such as snorkelling, like in the Medes Islands, or in Estartit, located in the north-east of the peninsula?
Why would you choose to make snorkelling in the Estartit?
The archipelago of the Medes Islands, located one kilometre off the coast of Estartit, is the only marine reserve in the country and extends over 21.5 hectares of land and 511 hectares of sea, making it an area of exceptional value and unique in the Mediterranean.
Among these islands are Meda Gran, Meda Xica, Carall Bernat, Tascons Grossos, Tascons Petits, Medellot and Ferrenelles. All of them are the last foothills of the Montgrí massif when it sinks to the bottom of the sea.
It is this very seabed that gives them their extraordinary value and makes them a unique place in the Mediterranean, highly appreciated by divers from all over the world. Some of the highlights that can be found on this seabed are the algae populations, the posidonia meadows, the coral reefs, many species of fish, crabs, starfish, etc.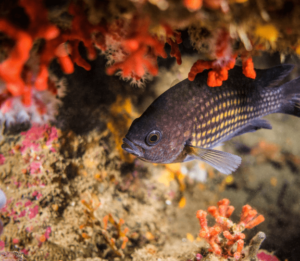 Why are there so many tourists curious about marine nature in Estartit?
The Medes Islands have everything a couple could need to spend a romantic weekend as a couple, with flats that provide the privacy that hotels can't provide. If you don't want to think about it anymore and want to book now, click on the link.
Among its activities, we can talk about the famous Snorkelling of the Islands, with which we could start the day discovering the fish. We can talk about the wide variety that can give you a Snorkelling service to dive into the sea in complete safety, for an incredible experience!
How to finish the end of day in Estartit, after snorkelling?
Then, after spending a fantastic day in the Medes Islands, you can go back to the flat, put the air conditioning on and stay until sunset to have dinner by the sea in a local restaurant. In this choice, you will be able to opt for the gastronomy of the area. The fish could be an excellent choice, so you can taste a local fish.
At the end, appreciate the area, being away from the city. The piece that brings by the sea for many is an attraction in high season, book your flat before to have a better price in Estartit. ¡Have the experience of the Medes Islands!
Another activity that you might like could be to go kayaking or other activities for the whole family.