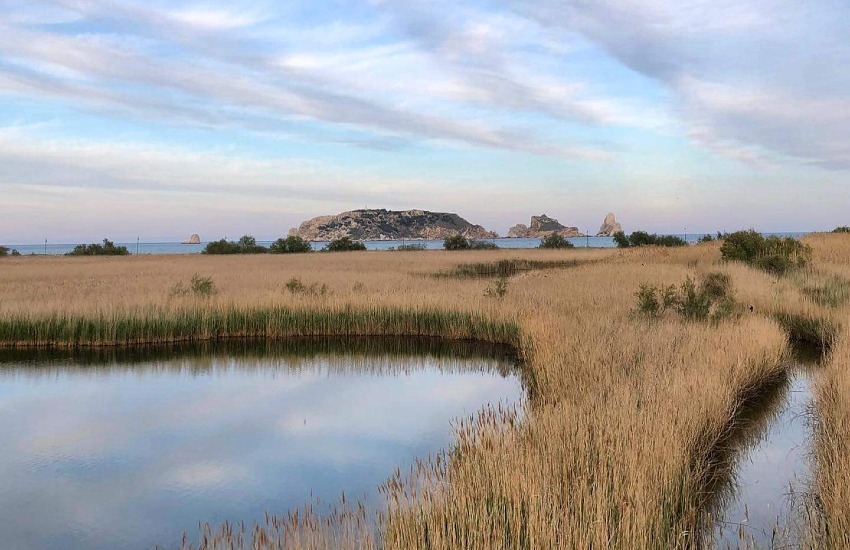 Aiguamolls of the Baix Ter
Take advantage of your visit in l'Estartit to discover the aiguamolls of the Baix Ter
Are you passionate about nature, flora and fauna? Then you should go on an excursion to the aiguamolls of the Baix Ter, also known as the aiguamolls of the Ter Vell.
The aiguamolls of the Baix Ter are an ideal place to visit with your family, your group of friends or your partner. Undoubtedly, one of the best plans to enjoy spectacular landscapes and breathe fresh air.
They are located on the coast of the bay of Pals, in the middle of the Montgrí Massif and the Begur Mountains. They also form part of the protected area of the Montgrí Natural Park, les Illes Medes i el Baix Ter, officially declared in Law 15/2010.
What to see in the aiguamolls?
The aiguamolls are considered a jewel of nature for their great ecological value, richness and biodiversity.
For ornithology lovers it is an ideal place, as it has several areas for birdwatching. So, if you want to see them up close, we recommend that you take binoculars with you, you will certainly appreciate them once you get there!
Note: If you like photography, don't forget your camera, as you will find very diverse environments and habitats worth immortalising.
Distance from our apartments
By car: The Aiguamolls are only 10 minutes by car from our apartments.
By bicycle: Do you enjoy cycling? Departing from Sa Gavina you will be there in approximately 10 minutes.
On foot: If you are one of those people who like to walk, this nature reserve is only a 30 minute walk from our location.
Are you encouraged to visit them?
If you want to know more about the aiguamolls, you can visit the following link