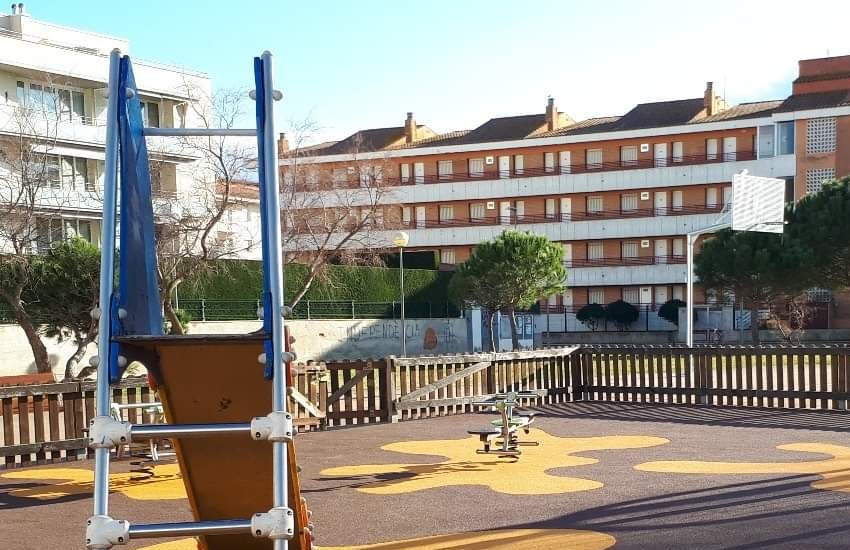 We have a new municipal activity area!
Children's playground, basketball court, Agility field for dogs, and much more!
Thanks to the Torroella de Montgrí-L'Estartit Tourism Sustainability Investment Plan, this summer you will be able to enjoy a municipal activity area in front of our flats. A few weeks ago we announced this plan, if you missed it, click here!
These new facilities will allow families staying at Sa Gavina Gaudí to have a leisure and entertainment area to spend time with their children.
The municipal activities area is located in an open and green area, so you will be able to disconnect in a corner of nature in the heart of l'Estartit.
What will you find in the municipal activities area?
Children's playground
Are you coming to enjoy a family holiday in l'Estartit? This area will be ideal for spending time with your family.
In the playground, children will find all kinds of fun: different models of swings, a slide, corners for playing outdoors… You'll have a great time!
Outdoor games provide many advantages and allow children to get away from screens, encouraging them to interact with others as equals.

Basketball court
Are you passionate about basketball? Within the municipal activities area they have built an outdoor basketball court where you can play basketball with your family or group of friends.
Dog agility course
Do you want to improve the bond you have with your dog? Agility is an excellent opportunity to do so, as it is an activity that works on the coordination between master and pet.
The circuit that has been built within the municipal activities area is made up of various obstacles that the dog will have to overcome.
It is a simple route designed for fun, entertainment and sport with your dog, come on!