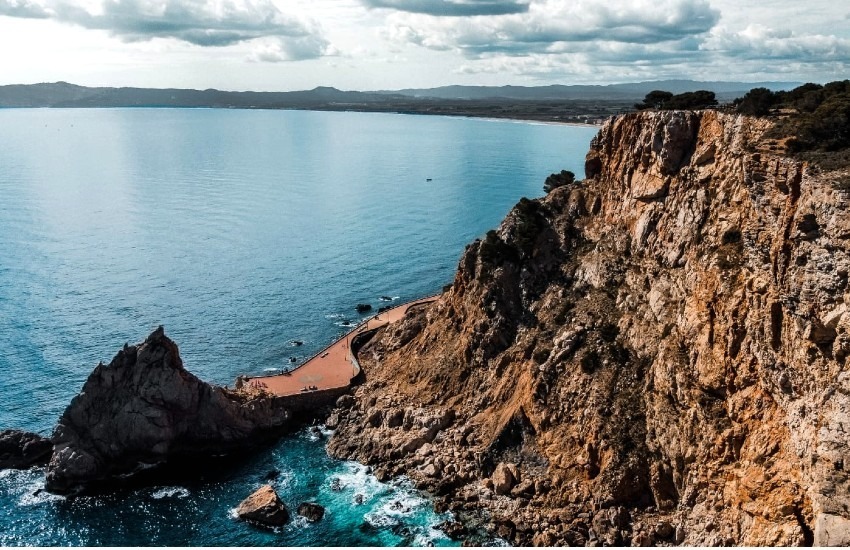 Visit the magnificent Barra Cape viewpoint!
In this article we will show you one of the must-see places in l'Estartit: the Barra Cape viewpoint.
The Barra Cape viewpoint is located at an altitude of 85 metres above sea level. It is a nature reserve that is protected as part of the Montgrí Natural Park.
There is no doubt that if you are on holiday or passing through l'Estartit you should come and contemplate the spectacular views offered by this viewpoint.
How to get to the Barra Cape viewpoint
The route to get to the viewpoint starts in Barra Cape street. Just at the end of the road to the port you will have to go up this road for about 800 metres.
The difficulty to go up to the viewpoint is low, so it is an ideal activity to do as a family with the youngest.
Distance from our Apartments
The Sa Gavina Apartments are less than 30 minutes walk from the exceptional viewpoint of Barra Cape.
Surprise your partner, your friends or your loved ones by climbing to the top of this cliff and enjoy magnificent views of the Illes Medes, with an extraordinary perspective in a privileged place!
Looking forward to a vacation?
Spring is approaching and with it, the hours of daylight are beginning to beat the hours of night. The days are getting longer and the arrival of good weather and holidays is getting closer and closer.
Although there are still days to go before that longed-for moment of disconnecting from routine and reconnecting with body and mind, there are those who like to start planning their holidays early.
If you are one of these people, we would like to remind you that we open the Sa Gavina Medes Apartments on 20th May and the Sa Gavina Gaudí Apartments on 1st July. You can book early and make your reservation for this summer by clicking on the following link.
We are waiting for you!