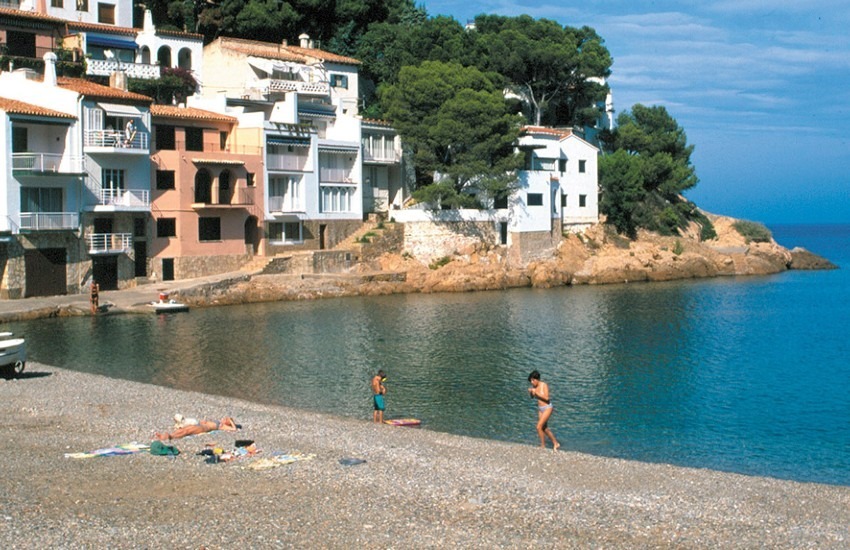 Charming towns near l'Estartit (Part I)
Discover the charming towns close to our flats
L'Estartit is the perfect place to spend a few days discovering its natural paradise and enjoying its spectacular landscapes. But if you are curious to know the area where our apartments are located, we recommend the nearby charming towns to visit.
Pals (14,8 km)
The first place we suggest you to visit is Pals, an idyllic medieval town only 17 minutes by car from our flats. There you can admire the valuable historical and artistic heritage hidden in its old town, as well as its natural environment, full of contrasts.

Begur (20,4 km)
The second charming town we suggest is Begur, just 21 minutes away from the Sa Gavina Apartments. There you can enjoy its coves and beaches with crystal-clear water, its famous indiano houses and its many hiking options. But what you cannot miss, without a doubt, is the traditional gastronomic offer of the place, the rock fish.

L'Escala (19.2 km)
The third option we suggest is the town of L'Escala, just 22 minutes from our apartments. A perfect getaway for families, friends or couples, as it offers a wide range of nautical, cultural, sporting and leisure activities designed for the entertainment and fun of its visitors. It also invites you to visit its endless beaches and marvellous coves, in an enviable setting.

The Costa Brava offers us all these charming towns and many more to discover. Although the simple journey to them is already a unique experience for the senses, with golden sandy beaches, coves sculpted by the waves, crystal-clear waters and the uniqueness of each coastal town we pass through until we reach our destinations.
We will soon be offering you more places to discover, committed, as always, to local tourism.