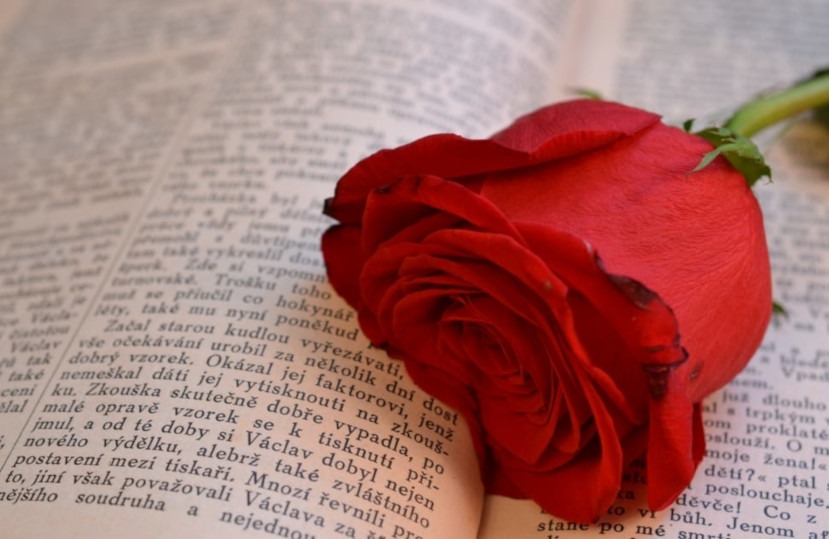 Diada de Sant Jordi – April 2020
Legend has it that long ago in Montblanc there was a fierce dragon capable of poisoning the air and killing with its breath. He had the townspeople frightened. The inhabitants, tired of his misdeeds, decided to feed him one person a day by drawing lots. After a few days it was the turn of the castle princess. As the princess was leaving the castle and heading for the dragon, a knight named Sant Jordi appeared to rescue her. Sant Jordi raised his lance and pierced the dragon, saving the princess from its claws. From the blood of the dragon, a rose bush sprouted with the reddest roses ever seen. Sant Jordi, triumphant, cut a rose to offer it to the princess.
The Diada de Sant Jordi is celebrated on 23 April throughout Catalonia. The central elements of the celebration are the book and the rose, symbols of culture and love. It is a tradition that men give a red rose to the women they love. It is also tradition that women give books to the men they love, because it is the day of the book. Nowadays, many men give a rose and a book to the women. And vice versa.
To celebrate an unforgettable Sant Jordi, give your couple a rose, a book…and a trip to one of our Sa Gavina apartments (Gaudí or Medes) by clicking on the following link.
To see the full programme of activities that will take place online during the Sant Jordi Day in Torroella de Montgí-l'Estartit click on the following link.