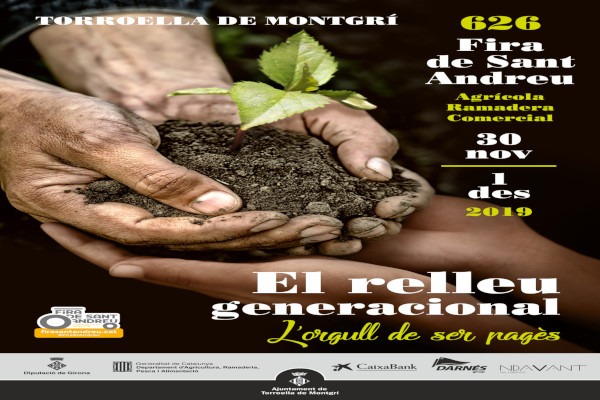 Fair of Sant Andreu – November 2019
The Town Council of Torroella de Montgrí organizes one more year the Fair of Sant Andreu that will take place on November 30th and December 1st, in the "Espai Ter" and the streets of the municipality of Torroella de Montgrí from 10 a.m. to 8 p.m.
This is one of the oldest fairs in Catalonia and one of the most important in the municipality. It is structured as a true multisectorial fair, with numerous complementary events to the commercial, agricultural and livestock exhibition, to reinforce its recreational and cultural character.
Its local importance transcends the strictly promotional sphere. It is a true celebration in its broadest sense and a sample of the civic vitality of the associative and cultural fabric of the municipality. This is probably what explains its strong roots as one of the distinctive features inseparable from the particular idiosyncrasy of the municipality.