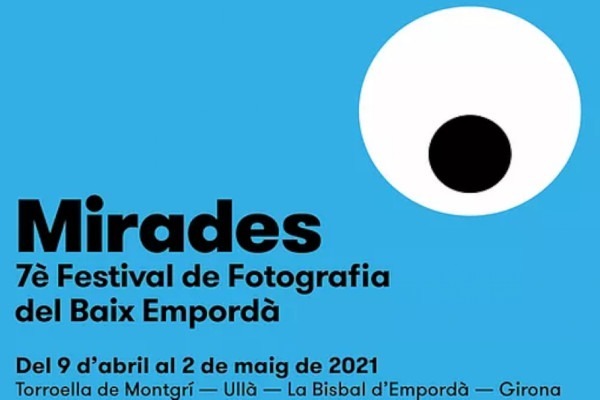 Festival Mirades 2021- March 2021
From 9 April to 2 May, the 7th Baix Empordà Photography Festival will be held in different towns of the Baix Empordà, such as Torroella de Montgrí, Ullà, La Bisbal d'Empordà and also in Girona.
The objective of the Mirades Festival is to disseminate and exhibit works by emerging artists, which have been chosen through a public call for entries. It also includes three guest exhibitions and a Photography Fair to be held on 10 April in the Plaça de la Vila in Torroella de Montgrí.
For more information about the festival consult the following link