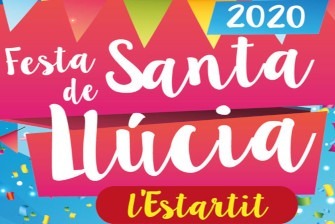 Festivity of Santa Llúcia in l'Estartit – December 2020
On Sunday 13 December, the 2020 Santa Llúcia Fair will be held in l'Estartit, provided that health safety conditions allow it.
The programmed activities will take place in the church square and in the church of Santa Anna de l'Estartit. The activities include the Christmas fair of entities and the "tió solidari", the carol concert with Les Veus de l'Estartit choir and the sardana concert with the copla La Principal de Banyoles.
You can consult the complete programme of the Festivity of Santa Llúcia by clicking on the following link