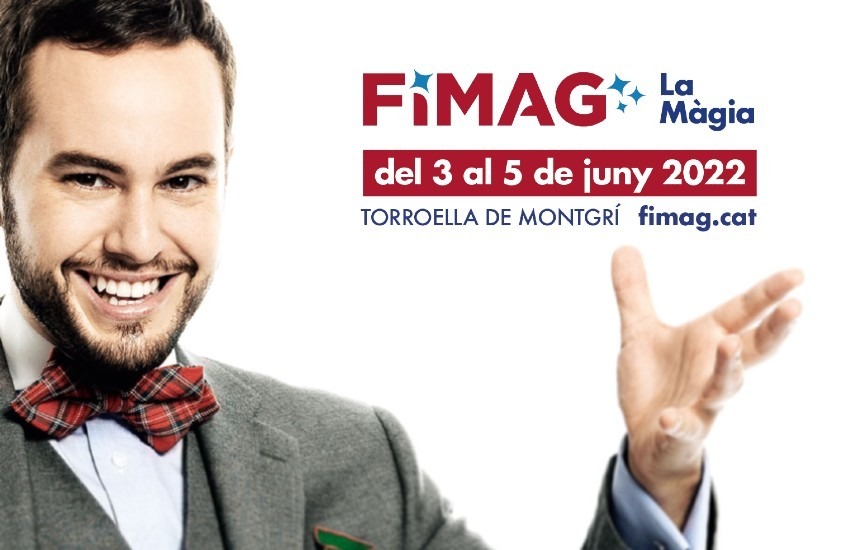 Do you like magic? FIMAG 2022 is here!
The magic show FIMAG 2022 will take place from the 3rd to the 5th of June, being already the 10th edition of this event.
The International Magic Festival is one of the most awaited events for all those people who are fans of illusionism and magic shows.
Artistas
Adrián Vega
Adrián Vega is one of the participants who currently has more international projection. He has been travelling and exhibiting his tricks all over the United States, where he has been, among others, participating in an American superproduction by Criss Angel, known as "The supernaturalists".
In addition, during his career, he has been awarded both nationally and internationally. Now he arrives at FIMAG to leave the audience speechless with his Area52 show and the inseparable company of his pack of cards.

Gala Internacional
The Grand International Gala is the show that brings together the five most prestigious magicians on the scene on the same stage, making it the most unique and emblematic of FIMAG.
For 100 minutes the spectator will be able to admire, enjoy, be surprised, laugh, be frightened or moved by Judit Martín's jokes and improvisation games.
Also, with the tricks and illusionism of Mario López from Jaén, Javi Rufo from Madrid, Ramó&Alegría from Sant Feliu de Llobregat, Laurent Piron from Belgium and the magician Edgard from Santa Maria de Palautordera.

Jorge Blass
Jorge Blass, baptised as the sorcerer of the 21st century, will present at FIMAG his new show EFÍMERO live, an immersive experience where the spectator is the protagonist.
An essential show for lovers of magic, where there is an incredible range of possibilities between virtuality and the physical world.

Tickets Packs
There are different packs to choose from, depending on preferences and availability, here the only complication will be, if you don't take the complete pack, to know which show to discard 😉
Pack 1: Adrián Vega + Gala Internacional + Jorge Blass (here)
Pack 2: Adrián Vega + Gala Internacional (here)
Pack 3: Adrián Vega + Jorge Blass (here)
Sa Gavina Apartments
In case you still have any doubts, the Espacio Ter where the festival takes place is only 11 minutes away by car from our flats, don't delay in buying your pack, tickets will fly as if by magic!
You can book your stay with us through this link