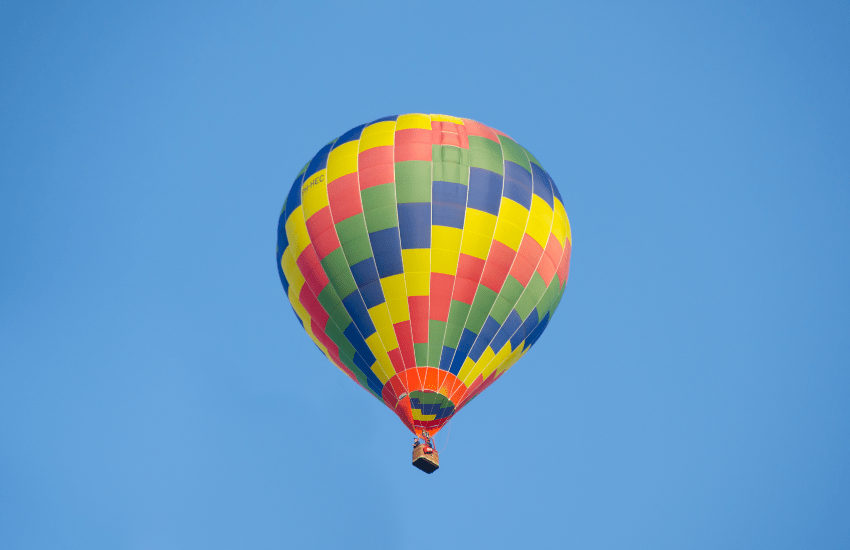 Fly in a hot air balloon during your stay at the Sa Gavina Gaudi Apartments in Estartit!
If you are looking for a unique and original experience to enjoy during your stay at the Apartments Sa Gavina Gaudí in Estartit, nothing beats a hot air balloon flight over the breathtaking landscapes of Empordà and the Costa Brava.
Discover the magic of Empordà and Estartit from the air
During your stay at the Apartments Sa Gavina Gaudí in Estartit, you will find a wide variety of activities to enjoy. One of the most exciting activities, which allows you to observe the entire territory from a different and unique perspective, is a hot air balloon flight. The company Globus Empordà has over 23 years of experience in the area.
What can you expect from your flight near Estartit?
Your experience begins early in the morning, between 6:30 am and 8:00 am, from Colomers. You will witness the preparation of the balloon for the flight and see it inflating until it reaches its majestic form. It will ascend slowly to an altitude of 500 to 1200 meters, providing an indescribable feeling of freedom and excitement.
Floating in a balloon over Empordà will offer you a completely new perspective of the landscape. The tranquility and serenity experienced while effortlessly gliding through the air will allow you to immerse yourself in the magic of flight. The gentle breeze will caress your face as you admire the unfolding panorama, creating a sense of wonder.
Discover stunning landscapes
Empordà is known for its variety of landscapes and natural richness. During the flight, you will observe its majestic mountains, fields, forests, charming villages, and unique vineyards and olive groves.
Moreover, from your flight, you will enjoy breathtaking panoramic views of the beaches and coves that line the coast in the Estartit area.
A hot air balloon flight over Empordà is a magical and captivating experience that allows you to explore and enjoy the most beautiful landscapes of this region in Catalonia. The sensation of flying in the air and the panoramic view of mountains, beaches, medieval towns, and natural parks will leave you amazed.
If you are seeking an unforgettable experience filled with natural beauty and adventure, do not miss the opportunity to discover Empordà from above in a hot air balloon flight.