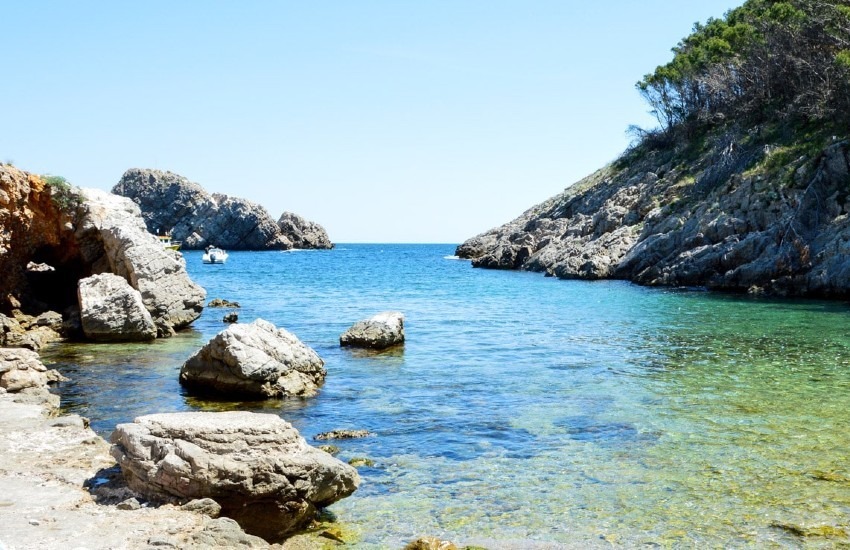 From l'Estartit to Cala Ferriol
Discover the coastal path: from l'Estartit to Cala Ferriol
Do you like hiking? In this article we will talk about one of the most beautiful coastal paths on the Costa Brava: from l'Estartit to Cala Ferriol.
From l'Estartit to Cala Ferriol is one of the coastal paths that you cannot miss if you are a nature lover and enjoy contemplating spectacular views and panoramic views.
From Sa Gavina Apartments we assure you that once you reach Cala Ferriol it will be well worth the walk. You will find a cove of crystalline, virgin water and wild beauty.
Is the excursion from l'Estartit to Cala Ferriol suitable for everyone?
The difficulty of the itinerary is high, as there are some uphill and downhill stretches on paths with stones and quite a steep slope. For this reason, if you are not used to walking on footpaths, you may find it quite difficult.
For this reason, if you are not used to making these excursions, we recommend that you take it easy. In the end, the important thing is to enjoy the path and the extraordinary landscape that this route offers you.
The route lasts approximately 2 h 30 min. However, this will vary depending on the physical conditions of each person and the stops made along the way.
What itinerary should you follow?
The starting point of the route we propose is the Estartit campsite in the direction of l'Alt de la Pedrosa. From there, take the GR-92 path towards l'Escala.
You will pass Cala Pedrosa, a small cove surrounded by a fascinating natural landscape which, as its name indicates, is formed by stones.
Following the path, you will see an excellent panoramic view of La Foradada, an open sea cave that leaves everyone who sees it speechless. At this point, you should continue the route until you reach Cala Ferriol.
Note: It is important to bring water and food to eat halfway, as they are unspoilt coves where there are no bars or restaurants nearby. In addition, it is also advisable to wear comfortable clothes, suitable footwear and use sun protection.
If you want more information, you can access the following link or ask for it at the tourist office in l'Estartit.
---
Photography: redcostabrava.com