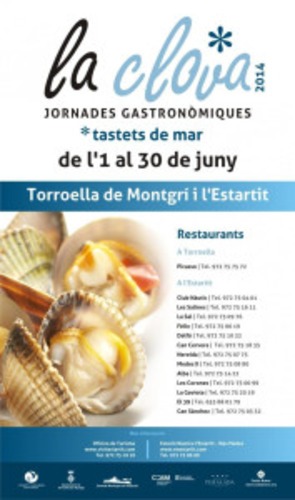 Gastronomic days of la clova in the Estartit during june
If visitors to our rental apartments in Estartit enjoyed in May a gastronomic conference called "De la Barca a la Taula", the month of June is the time for the 19th edition of the days based In the kitchen of the "clova".
A total of 11 restaurants have prepared two complete menus based on a selection of clova species among which we can find: cockles, clams, sea snails, or coquinas, and a second dishes which include local fish.
High quality products that are also accompanied by the best wines of the Bodega del Castillo de Peralada.
These menus can be consulted in the following link, as well as the restaurants participating in these very appetizing days: http://www.visitestartit.com/es/576/Activities-developed/Jornadas-gastronomicas-