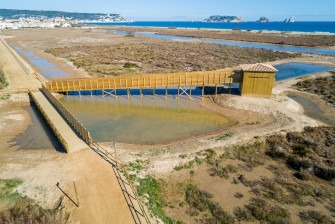 Guided tours in La Pletera – August 2020
From 14/07 to 25/08 at 9 a.m. in the Plaça de l'Església in l'Estartit, there are guided tours at a price of 4 euros to discover the natural area of La Pletera, in an itinerary designed for the whole family, you will discover the diversity of coastal environments of the Baix Ter.
The use of a mask, maintaining a safety distance of 1.5 m and hand hygiene when necessary are mandatory. It is recommended to use suitable clothing and footwear for walking and carrying water.
To register for the activity you must send an email to museu@torroella-estartit.cat or call 972755180. Reservations must be made before 9 p.m. the day before the visit.