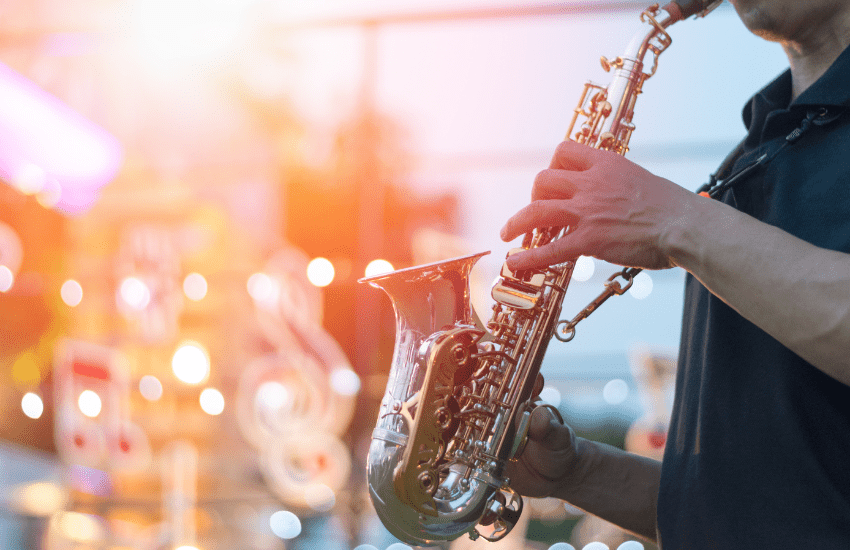 Jazz Festival 2023 during its stay in Estartit
Estartit is getting ready to host one of the most anticipated music events of the year: the Jazz Festival 2023. From July 20th to 23rd, Paseo del Molinet will transform into the perfect stage to enjoy incredible performances by renowned jazz artists. From the acclaimed bassist Richard Bona to the vibrant Hip Horns Brass Collective, this festival promises attendees an unforgettable sonic journey.
Featured Artists at the Estartit Jazz Festival
Richard Bona Trio
On Friday, July 21st, at 10:00 PM, the stage will light up with the presence of the talented Richard Bona Trio. A Grammy winner, Bona captivates the audience with his virtuosity on the electric bass and his unique voice. His music fuses African rhythms with jazz, creating an original and captivating style. Accompanied by Sylvain Luc on the guitar and Nicolas Viccaro on the drums, Bona will deliver an unparalleled musical experience.
Ramon Cardo TM Collective
On Saturday, July 22nd, at 8:00 PM, the sextet of Ramón Cardo, known as Ramon Cardo TM Collective, will take the stage at the Jazz Festival. These talented musicians will explore the repertoire of jazz for sextet, inspired by hard bop. With original arrangements of renowned artists like Wayne Shorter, Freddie Hubbard, and John Coltrane, as well as their own compositions, the collective will deliver a performance full of energy and passion.
Avishai Cohen Band
Also on Saturday, July 22nd, at 10:00 PM, the Avishai Cohen Band will delight the audience with their latest project, "Iroko". The Israeli double bassist, accompanied by exceptional musicians, will blend Afro-Caribbean rumba with jazz, creating an irresistible musical experience. With the participation of Abraham Rodriguez Jr. on congas and vocals, Horacio El Negro Hernández on drums and percussion, Yosvany Terry on saxophone and chekeré, Diego Urcola on trumpet and trombone, and the magnificent singer Virginia Alves, the concert promises to be a true celebration of rhythm and talent.
Èlia Bastida Trio
On Sunday, July 23rd, at 8:00 PM, Èlia Bastida, along with Joan Chamorro on double bass and Josep Traver on guitar, will pay tribute to Stéphane Grappelli. Recognized as one of the leading jazz violinists, Èlia offers a unique perspective on the music of the legendary Grappelli. Her album "Tribute to Stéphane Grappelli" showcases her lyrical skill, passion, and virtuosity. This performance at the Estartit Jazz Festival will be an emotional tribute to his legacy.
Kurt Elling feat. Charlie Hunter
To close the Jazz Festival 2023 on a high note, on Sunday, July 23rd, at 10:00 PM, Kurt Elling and Charlie Hunter will take the stage to present their project "SuperBlue – Guilty Pleasures". Kurt Elling, a two-time Grammy winner, is one of the great jazz vocalists of our time, while Charlie Hunter, a guitar virtuoso, has delved into the most innovative sounds. Together, they will explore a sophisticated blend of funk and soul, offering a creative and exuberant musical experience.
The Jazz Festival 2023 in Estartit will be an event filled with excitement and talent. From the fusion of African rhythms and jazz by Richard Bona to the tributes to great masters like Stéphane Grappelli, each performance at the festival will be a unique experience. So don't miss the opportunity to enjoy this unrepeatable musical gathering in the charming setting of Estartit.
Get ready to be swept away by the magic of jazz with Sa Gavina Gaudí Apartments!