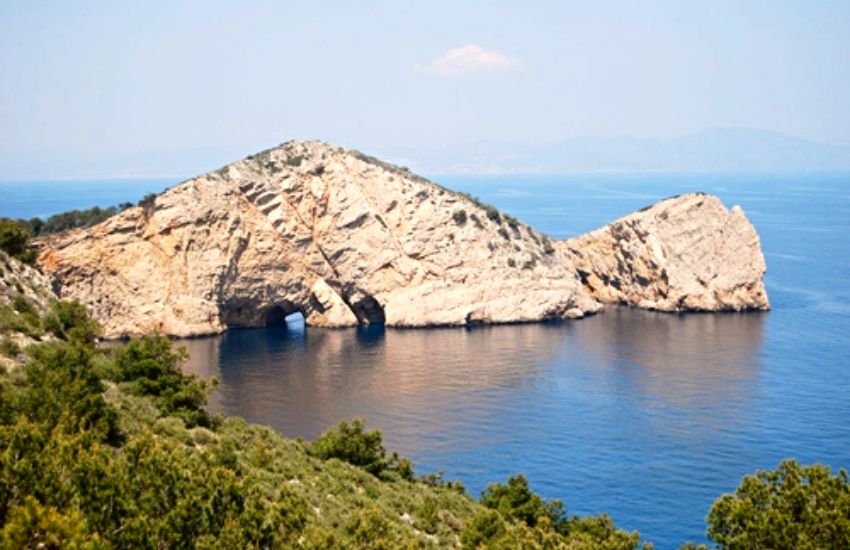 A marvellous cave worth a visit
L'Estartit is full of places that deserve to be seen first hand. One of them is La Foradada, an open sea cave located on the coast of the Montgrí Natural Park.
La Foradada is a spectacular cave that, thanks to its location, can be observed from the sea or from land.
Would you like to find out how to access it? Read on!
La Foradada from the sea
There are several ways to access La Foradada from the sea: by kayak, paddle surf or small boat. As it is a wide cave, it can be crossed without difficulty, making it a fantastic activity for water sports enthusiasts.
There are companies that organise tours, guided visits and excursions in this cave so that you can get to know it better.
get to know it better. Opting for these options is ideal if you are travelling with small children, as you will be able to do it with more peace of mind.
Don't miss out! The turquoise colour of its crystalline waters is SPECTACULAR.
Undoubtedly, an incredible experience not to be missed during your visit to l'Estartit.
La Foradada from land
Do you prefer hiking? Then you should follow the coastal path from l'Estartit to Cala Ferriol.
You will be able to see the Foradada rock from the ground, where you will enjoy excellent panoramic views that will leave you speechless.
Of course, if you do it in summer, don't forget to wear comfortable clothes, take a bottle of water and use sun protection.
Sa Gavina Apartments
If you still don't have any plans for this summer, come and spend a few days in our flats!
At Sa Gavina Apartments we offer: accommodation with free WIFI service, air conditioning, balcony or terrace, sheets and towels included, lift in each building, outdoor swimming pool with Roman stairs, etc.
Don't wait any longer!
You can book by clicking HERE
---
Photography: es.blog.costabravas.com