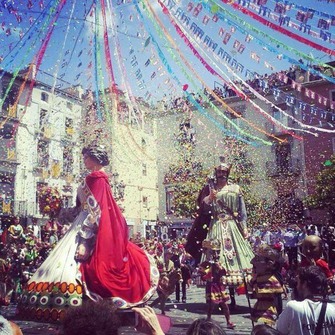 L'Estartit is "Giants Town 2016"
The "Assembly of Giants" of the Regions of Girona approved last 17th January 2015, l'Estartit as "Vila 2016 Giants."
The presence of Giants in the popular celebrations is a typically Catalan tradition. Giant are created in papier mache and are animated by people inside. Its creation and promotion is run by neighbourhood associations and municipalities.
Each municipality has its own Giants, with names and distinctive features that usually refer to the history of its territory. In Estartit we have Xiscu (3.55 meters) and Remei (3.48 meters), inspired by the time l'Estartit was a town mainly engaged in fishing.
Frequently encounters are organized between "Giant Groups" which brings together the giants of different municipalities, and through the streets of the city they are accompanied by people of all ages, along with the sound of traditional music.