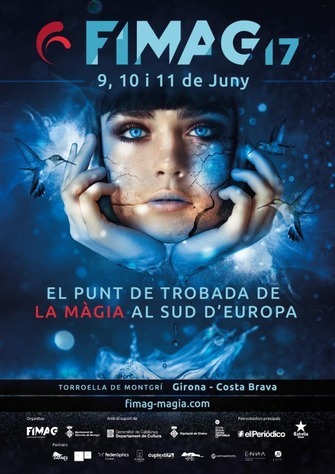 New edition of fimag in Torroella de Montgrí
The 9th, 10th and the  11th of  June, sees a new edition of the International Magic Fair of Torroella de Montgrí, a meeting point for magic in Southern Europe and where the present and the future world of magic meets.
A weekend with a long list of activities, and workshops, for big and small, that you should not miss and less so, if you are staying in the rental  apartments, Sa Gavina, in Estartit. During the Fair, the cultural heritage of Torroella de Montgrí takes center stage and becomes the scene of some of the most intimate performances.
A fair that also discovers new protagonists, 7 young promises in the world of magic, who will  know first hand the future of this artistic discipline, and with the option of being able to enjoy a guided tour of the old town of Torroella, where details are  given on aspects related to science and technology through magic.
In addition, the Fair has an official APP, so you will not lose any  details of the programme and you are also able to  buy tickets for any of the shows. Through the app you can also receive notifications about all those essential events that happen during the three days of the Fair.
Another a  highlight of the Fair, is the magic market, where both adults and children enjoy a  large choice of stalls to look round with articles related to the world of magic, perfect to expand your collection of  material and games, which each magician needs.
Do you want to visit us? You will find all the details about the FIMAG 2017 at the following link: http://fimag-magia.com/