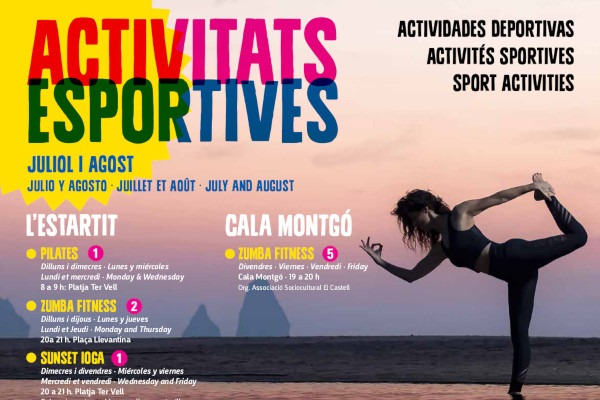 New sports activities calendar for the months of july and august – July 2019
The guests of the Sa Gavina Estartit apartments can enjoy different sports activities programmed between July and August. Among them: Pilates, Zuma Fitness, Sunset Yoga, Swim to the Sea and Trail Running with a Local.
These activities, are completely free, will be held in different locations of the Paseo Marítimo de l'Estartit and also in the area of Cala Montgó.
If you still don't have the reservation of your apartment click on the following link: https://bit.ly/2XJWS1i
You can find more information about the activities in the following link: https://bit.ly/2xvUZqi