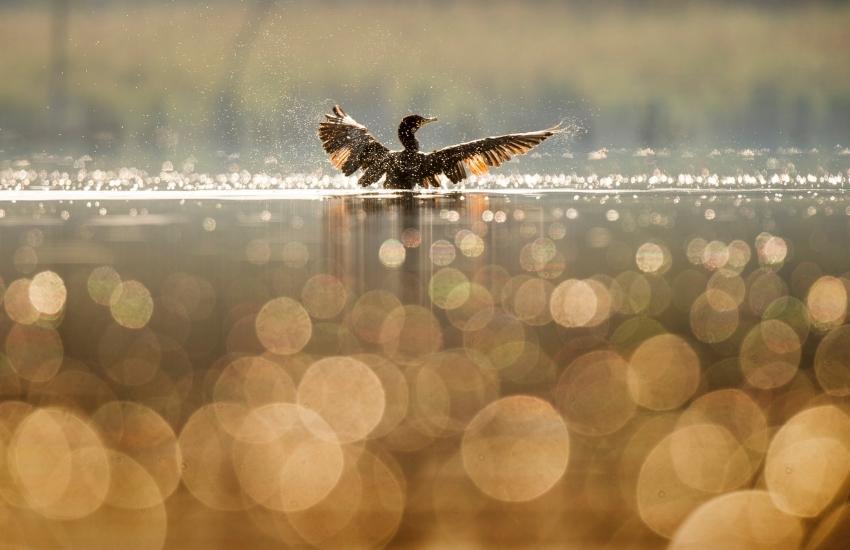 Ornitokayak on the Ter river
If you are passionate about the water activities and enjoy nature and ornithology, this will be your favourite activity in l'Estartit.
The proposal we offer you today is to combine the fun of kayaking along the Ter river itself with the observation of the local birds with the help of local professionals.
Birding
Ornithological tourism is known as birdwatching or birding, and is one of the most popular active and ecological tourism activities in the world.
Catalonia has a great variety of birds, as well as a great diversity of observatories with easy access, one of them is the Ter river, a very well known place in Europe to contemplate and study all these species.
Ornitokayak on the Ter river
This is a highly recommended experience to do with your family, as a couple or alone.
The kayak trip on the river Ter is typical in spring and autumn, times of the year when we can contemplate different birds flying over the river, as well as different aquatic birds nesting in it. 
The tour guide will accompany you throughout the route and will inform you of all the species that can be observed during the route. 
It lasts between 2 and 3 hours and is offered in 4 languages: Catalan, Spanish, English and French. It is a complete guided tour suitable for all ages.
Sa Gavina Apartments
Our flats are located close to the tourist attractions of l'Estartit. If you are looking for local tourism and enjoy our incomparable surroundings, we recommend you to visit the previous posts of the blog.
Come and enjoy the last days of the season at the Sa Gavina Apartments!
You can make your reservation in advance by clicking on the following link.
We are waiting for you!