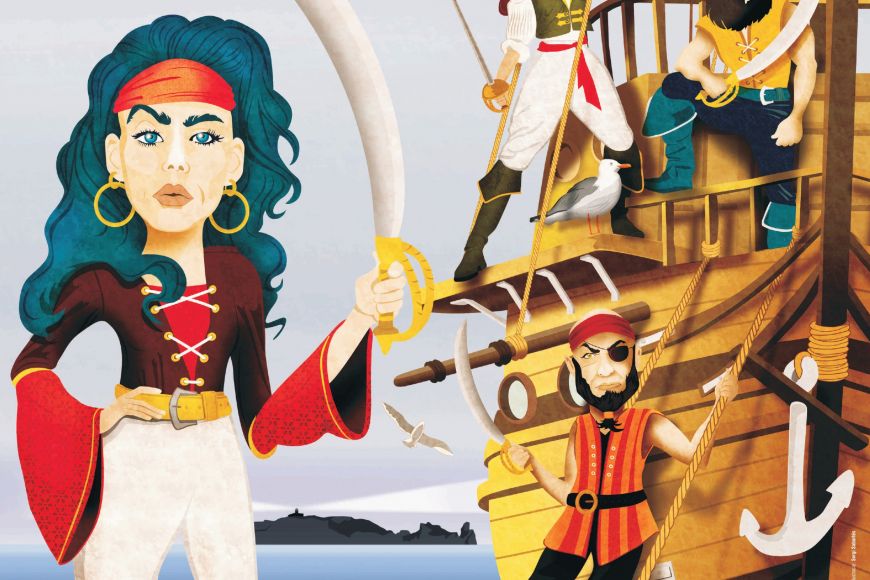 Pirates and Corsairs Fair
17th edition of the Pirates and Corsairs Fair in the Illes Medes
From 24th to 26th September l'Estartit celebrates the 17th edition of the Pirates and Corsairs Fair in the Illes Medes. A unique event that commemorates the historic struggle of this fishing village against the pirates that attacked its coasts.
For three days, the streets of l'Estartit will go back to the 16th century to recreate what it was like at the time when plunderers frequented the area. Specifically, the Illes Medes, a strategic and key place, from where they planned and initiated their attacks.
The fair is designed for all audiences and the activities that will take place are suitable for all ages. So, from 10 a.m. to 8 p.m. you will be able to enjoy different activities: shows, workshops, exhibitions, children's entertainment, guided tours… And much more! In addition, there will be a traditional market with stalls with handmade products and objects that you are sure to love.
The place of the event will be the same streets of the centre of l'Estartit, so the atmosphere will be guaranteed during this weekend. Are you going to miss it?
The organisers of this fair are: L'Estació Nàutica L'Estartit-Illes Medes, l'Ajuntament de Torroella de Montgrí, Comerç de l'Estartit, l'Entitat Municipal Descentralitzada de l'Estartit, l'Associació pel Foment del Turisme, la Generalitat de Catalunya i Turisme Familiar Catalunya.
Download the poster of the Pirates and Corsairs Fair in Les Illes Medes here
For more information you can consult the following link
Sa Gavina Apartments
Our flats are located in a central location, so they will be your best option if you want to visit l'Estartit during these days and learn about the history that links the pirates with the Illes Medes.
Make the most of your visit to l'Estartit and come and stay at Apartaments Sa Gavina!
You can make your reservation by clicking on the following link
If you have any questions before making a reservation do not hesitate to contact us.
We are waiting for you!
---
Photography: https://www.agendatorroella.com/ca/programacio/c/4637-fira-de-pirates-i-corsaris-a-les-illes-medes.html