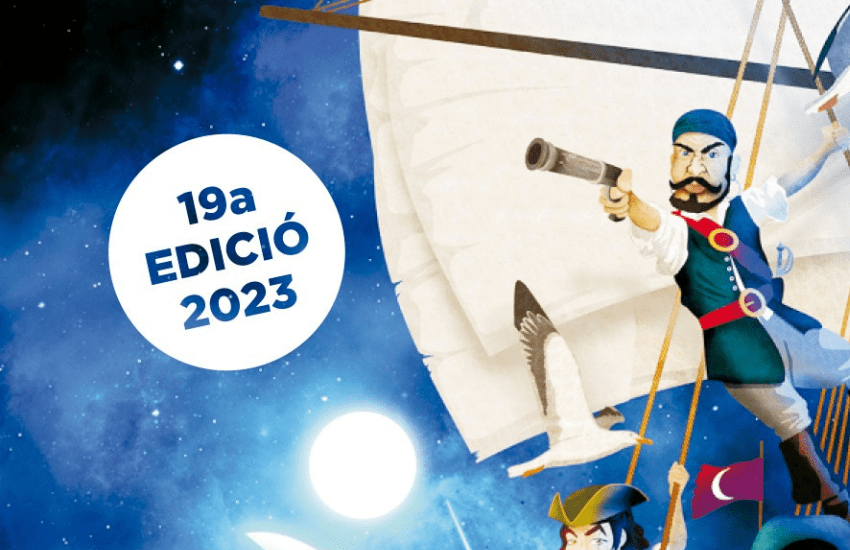 Relive the era of pirates and corsairs in Estartit!
The Medes Islands have been an inexorable refuge since the 16th century, where pirates and corsairs prepared their attacks and raids. Travel back in time and immerse yourself in the piracy of the era at the Pirates and Corsairs Fair in Estartit this September.
During your last stay of the season at Sa Gavina Gaudí Apartments, we invite you to participate in the 19th edition of the fair. The streets of Estartit transform with numerous traditional craft stalls and products, as well as activities for all ages. The program provides detailed information about all the activities, entertainment, pirate landings, and children's workshops.
Family Workshops in Estartit
Crafts
Join the whole family for the crafts workshop taking place on Wednesday, September 20th, and Thursday, September 21st at 5:00 PM. This is a free activity held at the Mar de Libres Library on 31 Guillem de Montgrí Street in Estartit.
Little Pirate's Space in Estartit
In this space, on Saturday 23 and 24 September, you and your family will be able to make a pirate mask. With a participation cost of 3 euros, the activity will take place from 10:30 to 14:00 hours and from 16:00 to 20:00 hours.
Can Bernat Museum.
Take part in the recreation of an old fishermen's and sailors' tavern from the beginning of the 20th century in Estartit, from Friday 22nd to Sunday 24th September, at Carrer del Port, 2.
Exhibition
Discover what the environment of Estartit and the Medes Islands was like at the time of the pirates in the Exhibition Hall of the Decentralised Municipal Entity. From Friday 22nd to Sunday 24th September you will travel back in time and find answers to many questions about life during the pirate attacks.
We look forward to welcoming you at Sa Gavina Gaudí Apartments to bid farewell to the month of September in the best way. Discover the complete program here.