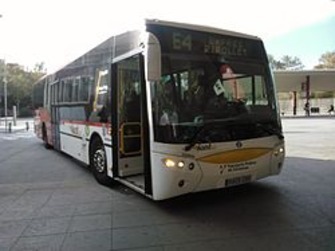 Rental apartments Estartit: a new bus line connects Figueres and Torroella
For all guests staying in our apartments you should know that if you plan to visit the Dali Museum in Figueres, there is a regular bus connecting Torroella with Figueres.
This Bus route includes Bellcaire i l'Escala and it is a significant improvement in service communication between the Baix Empordà and Alt Empordà. In fact, its operation is the result of the high demand for this service.
The line offers 12 trips a day – 6 round 6 turn – modifying its route during the summer for the benefit of users of campsites of Sant Pere Pescador and L'Escala.
For more information on the schedules of the bus line between Torroella and Figueres, you can consult the following link: http://www.moventis.es/es/lineas-horarios/torroella-m-lescala-figueres