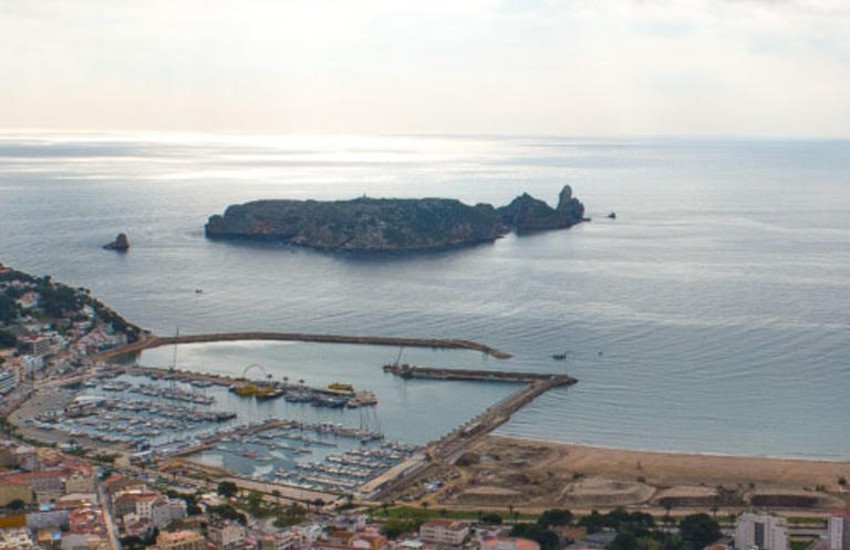 Roca Maura: one of the most beautiful viewpoints in l'Estartit
Roca Maura is a mountain that belongs to the Montgrí Natural Park which has a privileged location. It is a wonderful place to enjoy spectacular views of various parts of l'Estartit.
The Roca Maura viewpoint is located 225.4 metres above sea level. That is why it offers unbeatable panoramic views of the village of l'Estartit, the Illes Medes and the Aiguamolls, among other places.
Do you know its origins? The castle of Rocamaura or Roca Maura is mentioned in the possessions of the counts of Empúries from 1078 to the 12th century. However, there are no remains of this fortification.
How to get to the viewpoint
At Apartaments Sa Gavina we think that autumn is an ideal time for walking routes. The temperatures have dropped and the walks become more pleasant than in the summer heat.
So, if you want to visit the viewpoint but you have doubts about how to do it, we recommend you to read on. We explain various details to bear in mind, as well as the difficulty and the approximate time it takes to climb.
First of all, we would like to stress that the difficulty of the route is low (there are no extreme slopes nor roads that complicate the itinerary). However, we recommend that you -as in all excursions- wear suitable sports shoes to climb.
The approximate time is 1 hour and a half plus the necessary stops that each person needs to make. However, this duration will vary depending on the starting point and the physical conditions of each person.
In the following link you will find more information about the route to follow.
Are you up for it?
Enjoy the scenery and take the opportunity to do something different these days in November. Disconnect and breathe fresh air from up there!
---
Photography: naturalocal.net