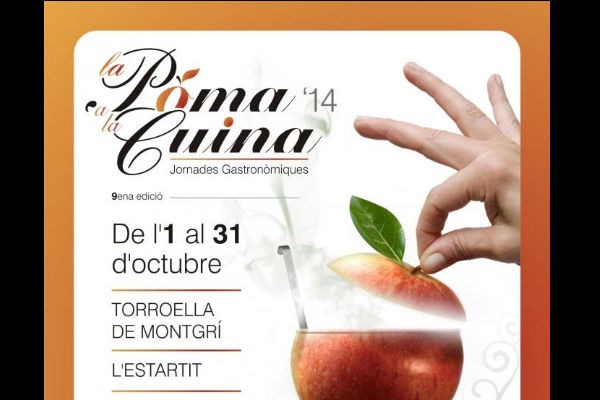 Sa Gavina apartments in estartit are 15 mins away from the gastronomic apple festival
During the month of October, you can enjoy varied and numerous different recipes with the Apple being the main ingredient.
Stay in our rental apartments in Estartit, and after a pleasant walk you can enjoy a day of Gastronomic Apple. Near by Restaurants, such as, Aula de Jocs, Club Nautic Estartit, La Sal etc…. Offer menus where the Apple is the star of the menu: Granny Smith Apple Cocktail with two different textures accompanied by smoked Golden Apple chips, Golden Apple millefeuille with black sausage, Godlen Apple pie with vanilla ice-cream, take advantage!