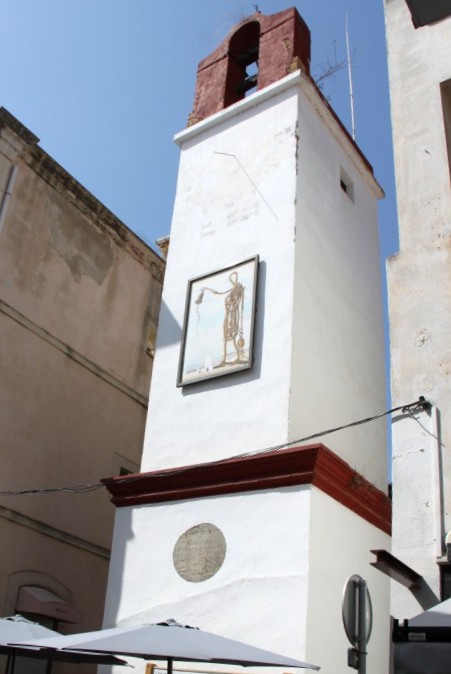 Do you know the history of the Torre del Rellotge?
L'Estartit stands out above all for its scenic beauty, but also for its historic buildings. Today, we will focus on the famous Torre del Rellotge.
The Torre del Rellotge (also known as "perola") is one of the best known and most interesting buildings in L'Estartit. We will tell you a little about its history, so that you can find out what its original function was.
This unique element is located in the centre of the centre of l'Estartit: Santa Anna street. This street is one of the busiest areas of the town, as there are several shops and shops that attract visitors to take pleasant strolls along it.
During the 19th century, the Torre del Rellotge was a key place in this town because it was the place where the dyeing of the cotton nets used by the fishermen took place. This process of dyeing the cloth – specifically a darker colour than the original – was essential to make the cloth more suitable for fishing. The tower was in operation until 1890.
As you can see in the photograph, there is a bell tower at the top of the tower. Just below, there is a sundial. It is also decorated with a surrealist painting by the local painter Joan Fuster.
Sa Gavina Apartments
Our Sa Gavina Medes flats are located 15 minutes walk from the Torre del Rellotge and 5 minutes by car.
Escape for a stroll through the centre and visit this building to learn a little more about the history of this village.
Take advantage of the last few days we are open and come and stay at our facilities!
You can make your reservation by clicking on the following link
If you have any questions, please do not hesitate to contact us.
---
Photography: https://www.poblesdecatalunya.cat/element.php?e=9679