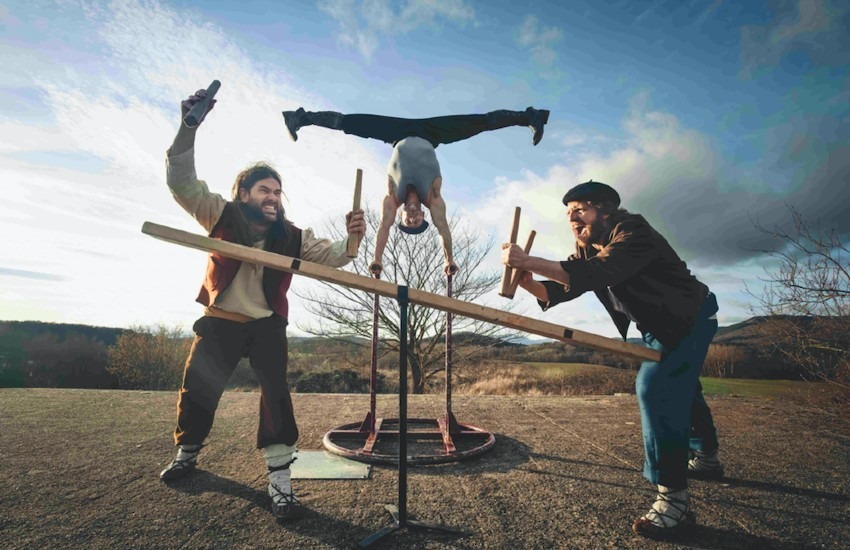 Have fun with the family with the Urbasa Christmas circus
Are you looking for a different activity to enjoy with your family this Christmas? The Urbasa Christmas circus is ideal for an afternoon of entertainment, fun and, above all, lots of excitement.
The urbasa Christmas circus is a show suitable for all ages and we are sure that you and the little ones at home will enjoy it.
A gala of acrobatics and live music by the Navarrese company Hutsun and Ortzi that you can't miss if you like the circus!
The performers taking part in the show are:
Ortzi
Anai Gambra Uriz
Mikel Urrutia
Simon Ahechu Agarrabere
Among them, you will have the opportunity to see Ortzi, a splendid circus artist who has been four times Spanish ring champion. He has also taken part in the Circ du Soleil for five years, a real treat!
The theme of the Urbasa circus
Why Urbasa? The work is named because of the Sierra de Urbasa, a forest located between Navarre and Alava that stands out for its extraordinary beauty.
The story revolves around two characters who live in balance and harmony with nature and the forest that surrounds them. However, this tranquillity is interrupted by a third character who wants to bring about the industrialisation of the area.
For this reason, these two characters will encourage this third person to live in harmony with the landscape, making him feel part of it and alive again.
Undoubtedly, Urbasa is a hymn to the defence and enjoyment of natural values.
Date, schedule and price
The event will take place at the Auditori Espai Ter on 28 December 2021 at 19:00 pm.
Tickets can be purchased through the following link. Its price varies depending on the locality you choose, being 11 € the cheapest and 22 € the most expensive.
For more information about the show you can click here.
Will you miss it?
---
Photography: www.agendatorroella.com