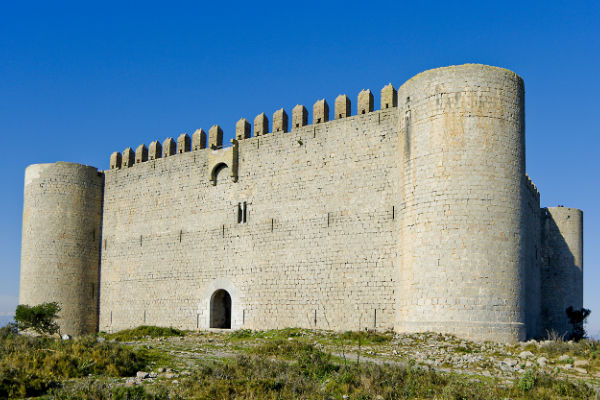 Visit the "castell Montgri" (the castle of the grey mountain)
A visit to the "Castillo de Montgri" is a must for lovers of hiking.
It is located in the massif of Montgrí (Torroella de Montgri). If we go from our rental apartments in L'Estartit, and take the Torroella road until you arrive at Torroella de Montgri, about 12 mins by car. Once you are in the town, you can start the hiking route to the Castillo de Montgri.
It is a route that is used by many hikers, not only to visit the castle, but to take in the magnificent views and scenery that can be seen during the journey to the castle. The trail is clearly marked (red and white signs). It takes about one and a half hours to reach the walls of the castle, 31 metres long and 13 metres high, crowned by four cylindrical towers.
Don't forget to go up the towers to take in the extraordinary views, take a walk around the outside of the castle and you can see the quarries where stone was extracted for it's construction in 1294.