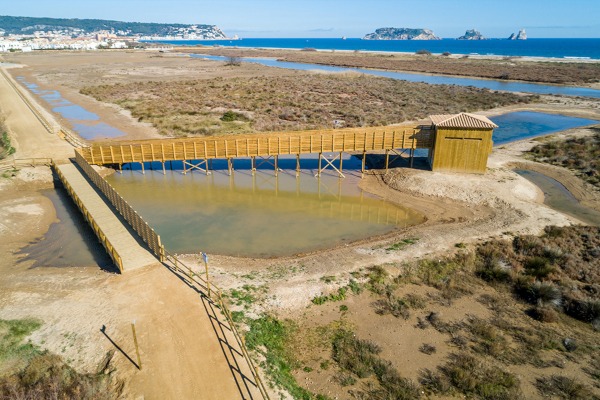 Visit to the Pletera – March 2020
On 22nd March at 10:30 a.m. to 1 p.m., a guided tour of la Pletera will take place in l'Estartit. It is an activity designed for families, which will allow them to observe the landscape and fauna hidden behind this natural space.
La Pletera is a space formed by a set of flooded meadows between l'Estartit beach and the fields of les Deveses.
As far as the fauna is concerned, water birds can be seen, as well as the presence of the "fartet", a small fish that lives in the coastal lagoons of the Mediterranean coast, which is in danger of extinction.
This activity has limited places, for this reason it is necessary to register in advance by phone 972755180 or by email at museu@torroella-estartit.cat. The recommended age for this activity is between 6 and 12 years old.
PHOTOGRAPHY: https://bit.ly/38ChABk