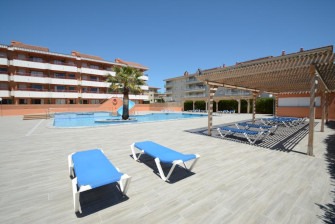 We have made our rates, booking and cancellation conditions more flexible for the 2020 season – May 2020
Due to the exceptional circumstances caused by the pandemic (COVID-19), we are forced to adapt to the new circumstances and therefore we have made our rates, booking and cancellation conditions more flexible.
First of all, our payment conditions become more flexible, we do not ask for advance payments at the time of booking. Depending on the type of rate selected, we ask for payment a few days before your arrival and in other cases 100% at the time of your arrival.
Secondly, in the event of cancellation due to closure of the establishment, closure of the border or general confinement, we will send you a "2020 vacation voucher" for the paid-up value of the reservation concerned, which may be deducted from the total amount of future reservations at the Sa Gavina Apartments.You will not be reimbursed for the amount already paid for your reservation.
The "2020 vacation voucher" can be applied to a single new reservation in the future during the 2020 or 2021 season dates, when we have opening permission.
Any other reason for cancellation within the period of X* days before your arrival, will imply the non refund of the reservation, according to the conditions described here.
In the event of an eviction order by official order of the Spanish Government during your stay, we will issue a "2020 vacation voucher", for the amount of the days not enjoyed, without the right to a refund for the days not enjoyed.
Thirdly, the new provisional opening and closing dates in Sa Gavina Medes will be (from 22/06/2020 to 17/10/2020) and in Sa Gavina Gaudí (from 01/07/2020 to 03/10/2020). These dates may vary depending on the cleaning and disinfection protocols sent to us by the Spanish Government.
*Consult the cancellation period in the tariff information section during the booking process.
ALL THESE NEW POLICIES MAY VARY DEPENDING ON THE DECISIONS TAKEN BY THE GOVERNMENT OF SPAIN.