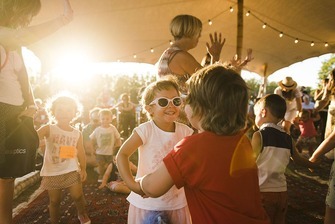 White summer 2017: 23 days of festivities and accomodation in the rental apartments Sa gavina in Estartit
The new edition of the White Summer Festival, held every year, very close to the rental apartments, Sa Gavina, in Estartit, now has official dates: starts the  5th of August to 27th of August, from 5 p.m. to 1 a.m. An opportunity to enjoy a complete holiday on the Costa Brava taking advantage of a whole range of leisure activities offered in the area of Estartit and the Costa Brava.
An innovative festival
White Summer is an innovative festival combining creative shopping, gastronomyand leisure, designed for a public of all ages and with careful selection of art and trade. Located in the Masia "Mas Gelabert", in Pals, it offers it's visitors more than 5,000 parking spaces and a capacity of 8,000 people daily
The 2016 edition, which lasted 22 days, more than 120,000 people attended the 300 exhibitors who participated in the creative market, "Brandshow" area with the best brands, and a complete gastronomic offer with 30 food stands and 3 signature restaurants. In addition, 66 visual and musical shows were available to see.
For the 2017 edition, the organization is actively working to offer a program that will seduce once again its visitors and encourages them to repeat year after year, attracting more public interest in this type of event.
You can get more information about the White Summer Festival on its official website: http://www.whitesummer.es/en/inicio.html